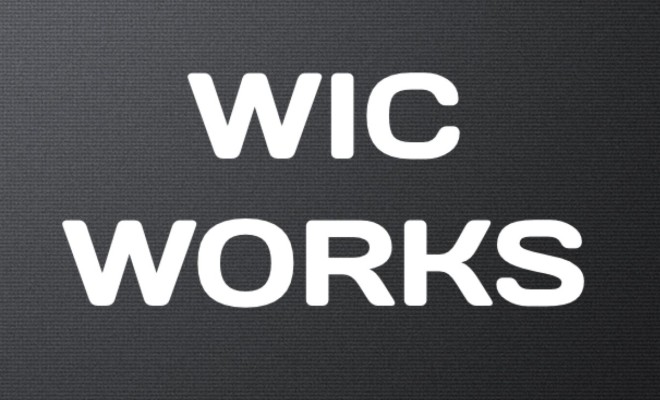 WIC WORKS
|
Hello Moms and Dads!
I will be speaking at this year's 40th WIC Anniversary Conference and Trade Show on why WIC is an inspirational place to work. Many do not know it was NEVHC – WIC which gave me the platform to start Ms. Wrights Way. So I decided that I want to share with my audience all the success stories their clients have had with them; because I know there isn't just mine.
I am incredibly excited about this trade show and have already started compiling plenty of fun promotional materials to give out to all attendees. In fact, I am currently in the process of getting some beautiful full-color flyers printed using an online printing company similar to Printivity. My flyers are going to look so cool, I have designed them entirely by myself so I am really proud of them. I am also working on some other printed pieces including colorful posters, pens, t-shirts (click here), and other freebies all featuring our logo.
You may think that I'm going over the top with my promotional materials and freebies, but they can be considered to be a very important component that helps to make a trade show successful. Some people will use a paper folder machine to perfectly fold their created booklets and pamphlets so they look professional and ready to hand out in their droves. It gives your attendees the opportunity to refer back to any information they may have missed during the day, as well as cooling off with a brand-related bottle of water, from the likes of Custom Water, which will showcase the logo, as well as any other things that you want to include. This is an essential material you know, as it means they will always be reminded of this day and the services that I can offer them. So, you should come along early if you want to grab yourself something. I have a few tricks up my sleeve and it will be first-come, first-served.
That being said, please share a story on how WIC WORKED for you! It can be how the food nourished your life, how the many different programs they offer supported you or simply a story about how an employee there impacted your life in a positive way. Make it as long or as short as you like but please comment here on this thread OR you can email me your story and I will post anonymously – EMAIL: mswrightsway@gmail.com
Click Here To register for conference – http://www.calwic.org/events/2014-annual-conference-a-trade-show
Thank you so much! Now type away!
Many want to here your story! Trust me it inspires us!
HASHTAG #WICWORKS