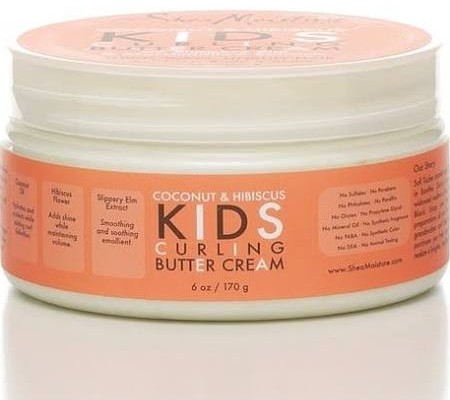 Shannon Marie's Hair Care List
|
Hey mamas!
I know everyone is wondering what products I use to maintain Shannon's beautiful curly shiny hair; that just so happens to grow like a curly mohawk. (She's my little rockstar!)
Well fret not about thinking you have to buy multiple products at multiple costs. I use one line and one line only on Shannon and that is ****drum roll***
As most of you all know, I am very conscious and leery about chemicals on my child's and I skin and hair. Plus I am quite the frugal lady. So when searching for products, I had to make sure it was chemical free for the most part AND had the moisturizing strength for curly hair. However I DO NOT like greasy and oily.
Shea Moisture is all that and then some. The products shown are shampoos and style creams I use for myself and Shannon.
Shei Moisture has No sulfates. No parabens. No phthalates. No paraffin. No gluten. No propylene glycol. No mineral oil. No synthetic fragrance. No PABA. No synthetic color. No DEA. No animal ingredients
Shannon has beautiful perfect coils, yet because I do not wrap her hair (tie it up in a scarf which keeps it from drying out from the sheets) it can get dry and tangly. So first let me start with how often I "do" her hair.
I am a huge believer in rocking natural hair. I feel no need to put a brush, comb, or product to my child's hair everyday. However, I will if there is food and all types of stuff in it – Or if it starts to look like dred loccs. (loccs is a choice I believe Shannon should make). lol
Each of the Shampoos shown are head-to-toe cleansers. The scents are magnificent and with Shannon having, what I believe to be sensitive skin, she emerges spot, residue free with no rashes or bumps. So it made me happy. However the Shampoos do make Shannon's hair feel as if it is super clean and a moisturizer must be applied to replenish; if that makes any sense.
Kids Curling Butter Cream: This is a lightweight conditioning cream that is marvelous. I apply a small amount (a quick scoop of the finger tips) and apply while hair is damp. I divide it into sections – taking a section at time and brush it through with a Ball Tipped Bristle Brush. This leaves hair shiny, curls defined, soft, light weight and smelling lovely. And the definition of the curls, with Shannon's texture, will last for about 2-3 days.
Curl & Style Milk: Same as above just slightly thicker.
Thickening Growth Milk and Restorative Condition: So because Shannon sleeps on her back most of the time, the hair back there get's EXTREMELY DRY. And isnt maintaining length like the rest of her head; minus the sides which just doesnt grow. These products give immediate results. Makes it super soft!!! LIKE SUPER SOFT! So it blends in better with the top of her head. lol
ALSO – I like to add Extra Virgin Raw Coconut Oil when initially applying any of the hair creams below. I believe it locks in the moisture, adds to the health of the hair and gives it more shine. You can also cont to add coconut oil as much as you like.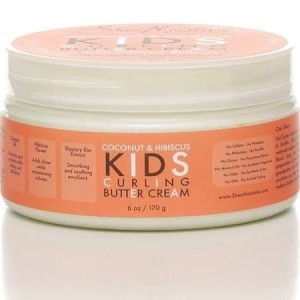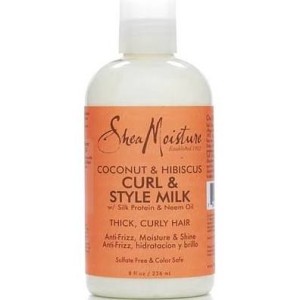 Photos provided by: Google.com/Shopping.