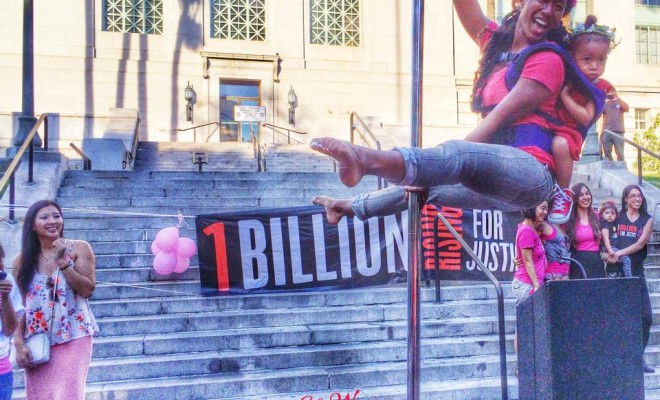 1 BILLION RISING – Happy Valentine's Day!
|
1 in 3 women across the planet will be beaten or raped during her lifetime.
Did you read that correctly? 1 IN 3!
N
othing about that sits okay with me.
So I am not sure about everyone else's Valentine's Day, however I had a great one. And that is because Shannon and I teamed up with our great Sister Goddess Jill Farmar, wife of Jordan Farmer and creator of World Peace Goddess, to join in the plight of 1 Billion Rising to STOP violence against women!
According to the website "One Billion Rising is the biggest mass action to end violence against women in human history. The campaign, launched on Valentine's Day 2012, began as a call to action based on the staggering statistic that 1 in 3 women on the planet will be beaten or raped during her lifetime. With the world population at 7 billion, this adds up to more than ONE BILLION WOMEN AND GIRLS."
World Peace Goddess, A kind, nontoxic, nonviolent, global sisterhood united in peace to save the world, decided to gather a group of women to show up in front of City Hall in Downtown Los Angeles, to demonstrate love, support and creativity through the flash dance assigned to this event.
We dressed in red shirts with jeans and beautiful head wreaths. Shannon even had one too!
There were speakers, vendors and even belly dancers.  However, The best surprise though was showing up in front of city hall and seeing x-pole stages! Oh what joy to see the pole instructors of Crunch Gym, one of them being the loving Lindsey Kimura, invited out to dance for the cause. Of course that means I had to get on the pole too and I did it with the best dance partner in the world.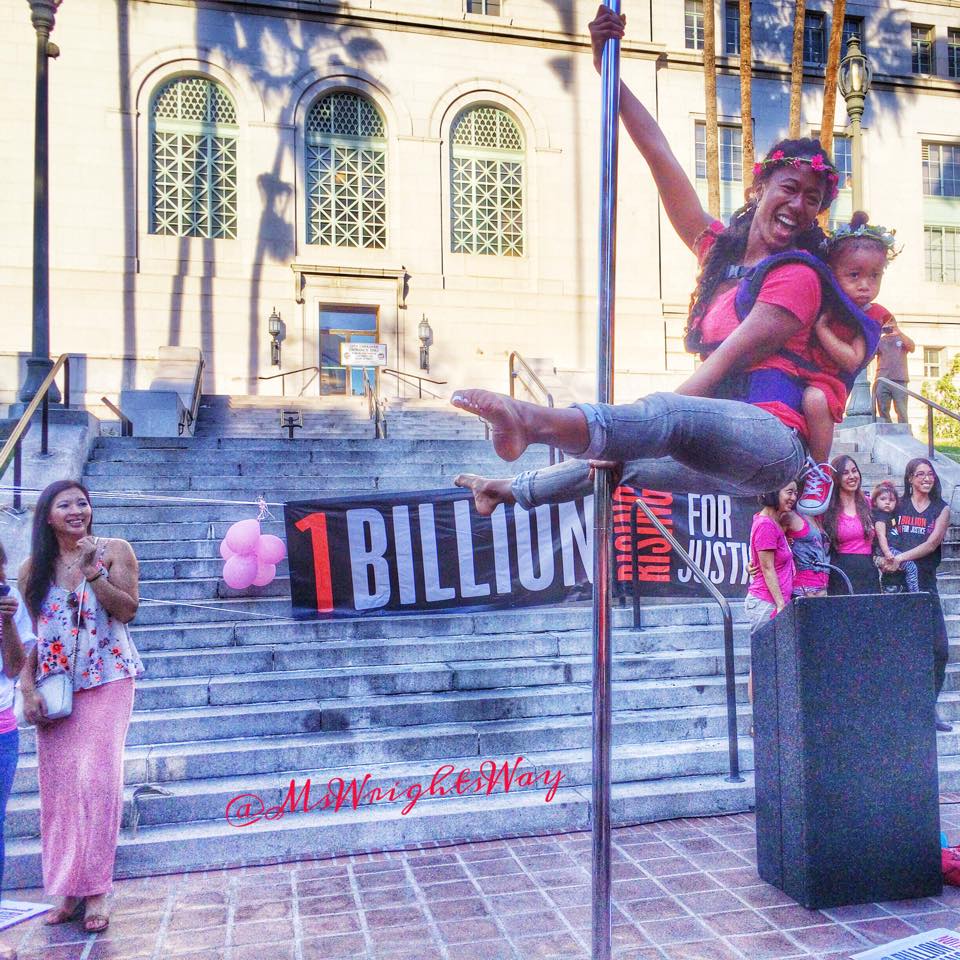 Having experienced violence from a man in more way than one, this meant so much to me. For I am my sisters Keeper!
Change can happen if we
ACT NOW
AND WE ACT TOGETHER.