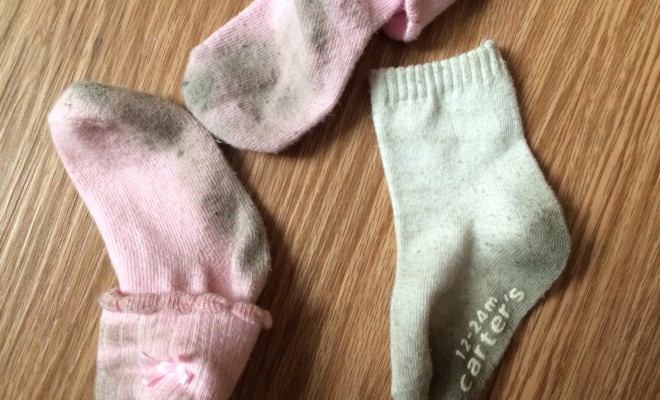 Let That Shit Go!
|
So as many of you know, I am currently in a state of transition, with my love life, my finances, my living situation and even in my religious beliefs. Yet through all of that, I cannot complain and am very blessed.
Although in a transition, I seem to be handling things well. I am managing my finances as I should and I'm doing my best to keep my head afloat. I've pinched quite a lot of tips from wedfrugal.com when it comes to managing my fiances and keeping ahead of myself. I find that planning and budgeting have really helped these last few months!
One of the recent blessings that I shared with you all, was the fact that Shannon and I now have an apartment, a place to freely express ourselves and grow. YAY! Woot Woot! *insert victory dance here.
However, with that being said, I must inform you this move hasn't been easy. In fact it has been quite the challenge.
Let's take it back a few. I, along with the support and help of you all and my mother, put a deposit on this place months ago. Yes you read that correctly, MONTHS AGO! Three mos, I waited and harassed the apartment management staff to come up with answers on why the unit wasn't ready and why they continued to tell me 2 more weeks, every 2 weeks; all while still scrambling change to pay storage fees and other expenses.
In the interim, I found myself seeking answers on why this was taking so long. I knew they may want to check here and get some sort of screening done, which was totally fine by me but, as time drew on, my head was bombarded with questions. Am I not supposed to be there? Should I be looking for another place? Am I supposed to try and move back in with my parents? Or Should I be a sister wife, move to another state, sell all my shit and have another baby? << Ill tell yall about that another day O_O Anyways, my place is finally done, I signed the lease and started moving in. Friends and family helped to get my stuff out of storage and into my apartment. Boxes piled up high in my brand new living room and yet instead of feeling relieved I felt overwhelmed; anxious and panicky even. I've been planning for so many things in my new place, one of them being a house party. One of my friends suggested that I could get nice antique silverware from firms like williamwalter, which could be utilized as decor or for serving meals for a special occasion.
I spent my first night in my apartment on the hardest bed I have ever slept on. I knew it was firm when I bought it but I had no idea that it would actually hurt me. I told myself, it's better to sleep on firmer surfaces right?! Good for the back, no? But Man, my hips are bruised! That's what I get buying a mattress and box spring off the street. My friend did tell me I should've gotten a Leesa or casper mattress. Nonetheless, Like I said, I can't complain. I have a bed.
I am grateful, bruised hips and all.
To complement my new bed and room, my mother bought me a new comforter and I picked up a dresser drawer for free on craigslist! I got help with getting a refrigerator, and finally felt like, okay I can do this.
But let me tell you about how I LOST MY SHIT THE OTHER DAY!
Already feeling "anxious" and cluttered, I took a break from unpacking boxes and walked into the bedroom to see what Shannon was doing. And there she was, with a black ballpoint pen, scribbling all over my brand new comforter.
I freaking LOST IT!
I immediately had a panic attack. Started screaming "WHAT ARE YOU DOING?!" I snatched away the pen, told her NO in the most aggressive, angry tone I could, moved her away from my bed and sat her on the floor and walked to a corner of the room; and stood there against the wall. My adrenalin was pumping, I started having heat flashes, my limbs were twitching; you would've thought I was about to jump in the ring for a boxing match.
As my child cried out from understanding mommy was "upset with her", I completely ignored her and looked online on how to save and repair my comforter. Yes, how to save my comforter…sigh. I attempted to dab the spot with some concoction and then decided to drive to the cleaners; upset that I now felt like I have to pay someone to fix it. All the while Shannon cried out intermittently with tears, "boobie," and I continued to ignore her. At one point, I did look her at and say, "I understand you're bothered at this moment, however mommy just cannot right now. Like I cannot deal."
Hungry, pissed off, tired, upset, bruised hips, ANGRY, and poor, Shannon passed out on the bed and I attempted to put away more of her clothes. As I sat there trying to pair her tiny socks, I ran across the darkest stained, clean socks I have ever seen. What's worse is, it's not my first time seeing them. However this time they stopped me in my tracks. And I looked and them and said, "It's time to let it go."
The more I looked at these little socks that were ridiculously stained, always throwing them on and in the drawer, like it's no big deal, thinking the shoes will cover them anyway, I realized that wasn't the only "little" thing I was holding onto. I realized that I was holding onto the fear that I may not be able to pay rent, the false sense of feeling overwhelmed with stuff, when that stuff has been abundant blessings.
I was holding onto small pieces of failed relationships, holding onto to a bunch of clothes that I do not even wear and went without for months! Holding onto the idea that perhaps I am supposed to be alone. I was holding onto anger and frustration that no longer served me and was altering how I responded to Shannon. I was holding onto the feeling that I may never be able to get a new comforter and that the one she wrote on all of a sudden doesn't work. Smh.
So as I looked at these socks, looked at my baby, and "looked" at a bunch of other things and feelings that I DO NOT DESIRE, and do not correlate with my purpose, mission and devotion to freedom and love. I started to throw things away! I threw it all away! Little love notes that sat in my car from an abusive ex, old business sweaters, from a job that made me miserable, body products filled with chemicals and other things I cant pronounce, old tattered period-stained underwear that never makes me feel sexy… and socks! Stained socks and onesies that took up the space of all things fresh and in good condition.
I felt so liberated and so uncluttered and free that I was able to get back to the loving of self and of others with kindness, appreciation, comfort and clarity. I thought they weren't a big deal. I thought "eehh, Ill get to it later." "No one can see them anyway." Yet when I snapped at my kid over a comforter, to the point I thought first to save my comforter besides the emotional needs of my child, I realized something is up with Ashley. And I am grateful that I took the time to sit with those dirty socks to receive the lesson and step into this new space, completely renewed; ridding of all that needed to go, for they were simply a reflection of that.
So I ask you now, what are you holding onto… especially that which you think no one can see? Because seriously,
It's time to Let that Shit GO!
And for those who inquired want to send a housewarming gift please click my registry link and/or donate on my donate page! It is very much appreciated!! FO REAL! 🙂 (still adding and managing things)
Love yall to death! Now be free! <3