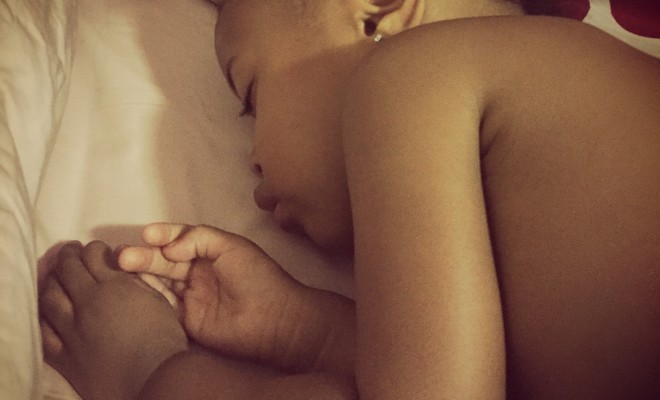 Because Sometimes There Are These Moments…
|
You know there's moments…
Moments when I pull up to my apartment at night, park in my covered parking space, turn off the car and take a few deep breaths as I gather energy for the next moment.
Moments when I open my car door, step out to only open another car door and see her serene face knocked out in the car seat. Yet still sigh at the journey ahead.
Moments as I unbuckle her and she coos and smacks her lips around as I gently pull her out of the car seat and place her securely over my left shoulder… careful not to hit her head on the door.
Moments as I juggle multiple keys, bags and a baby to lock and unlock multiple doors before I even get to my apartment door.
Moments in which I drop something and am forced to squat with whatever I have left as to not lean over and disturb the peace…
Moments in which I now am rushing to burst in the door, because I am struggling to hold my urine…
Moments…just moments… in which I feel I am completely overwhelmed and just wish I had a few extra hands… a few extra dollars…a few less doors and a one more partner…hell maybe two.
Yet, as I sit relieving myself, after tinkling piss in my panties because I couldn't just run straight to the bathroom, since I had to first, hit a few lights, slowly place a sleeping angel on a bed and then unbuckle and unzip a pair of pants.. I have to say…
I am grateful for my soiled underwear, pairs of keys that signify transportation and safety, a paid dwp bill, difficult to undress clothing and a working bladder.
My apartment is far from perfect – I know that better than anyone. It may not be as nice or as modern as some of the denver apartments that you can get nowadays, but I am still grateful for it. I am grateful for the roof over my head, but most importantly I am grateful for the location of my apartment.
I am grateful for having a village that keeps me grounded, healthy, knowledgeable and supported.
It is because of you and these moments that I remain grateful…
Attitude of gratitude. Oh how good it feels to just be present with my moments…
Thank you beautiful men and women for everything you do for us. ?#?ineedyouandillbethefirsttoadmitit?
because sometimes there are these moments…