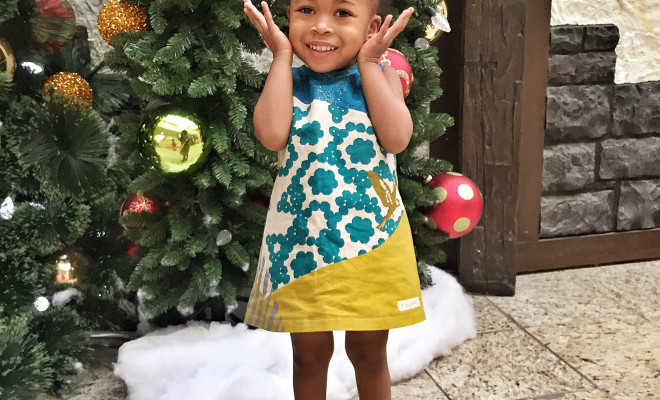 Tiny ecoUrbanite Giveaway
|
Cyber Monday is upon us and you know I had to make sure I gave the village a chance to win something neat!
Shannon and I recently took our Christmas pictures and while at the mall doing such, everyone kept raving and asking me about her dress; including online family.   Well I took it upon myself to indulge in how awesome the dress is myself, telling them about the Japanese imported linen cotton blend, how the large arm opening allows the  dress to grow with her from a dress to a tunic, making it an all seasons dress and how the pattern is absolutely amazing!  So amazing that it is one of a kind, and there is no other like it.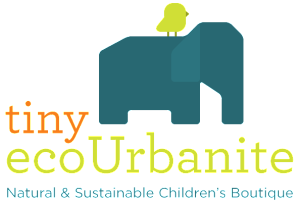 Though that may have come off as a bummer, it most certainly was not, because I informed them that the owner makes more of these one of a kind and individually made patterned dresses!  Her name is Nikki, owner of Tiny ecoUrbanite, and she has 25 years of sewing and textile design experience.  And her beautiful store, is a natural and sustainable children's boutique all are sure to love and enjoy purchasing from.
NOW WITH THAT BEING SAID…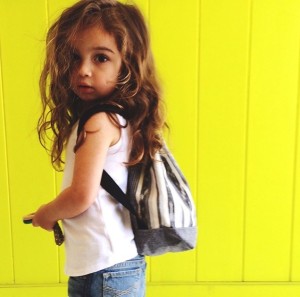 I have convinced the beautiful, generous Nikki, to give the village a chance to win one of these one-of-a-kind dresses of your choice for your child or whomever (multiple patterns to choose from), and if a dress isn't for your child, you can choose either her beautifully handmade backpacks (multiple patterns to choose from) or a gift certificate.
Enter the giveaway below and check out what her store has to offer (click here)
NOTE: The Dress is a perfect holiday, gathering dress!!
(International entries welcome for the giveaway)
FREE SHIPPING TODAY WITH CODE: CYBERMONDAY