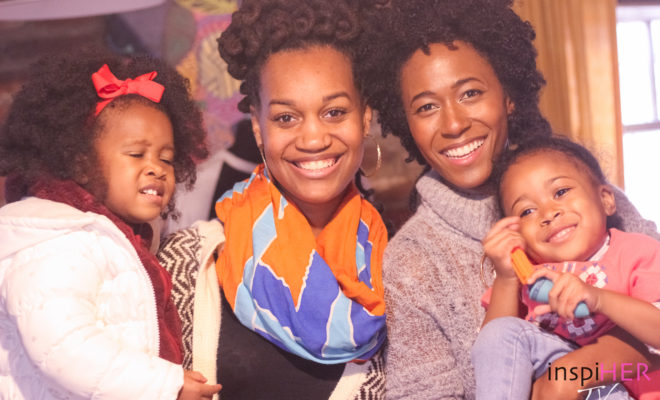 Village Meet Up – Washington, DC
|
Few words need to be said when discussing what transpired in that sacred space called The Madison House.
With my eagerness to build, inspire, love and heal alongside my sisters, I couldn't wait for the day to arrive.  So when it did, I was jumping for joy with such an internal glee that all could feel.
The beauty and open heart of all that walked into the building had me at loss of words, so all I did was just Hug every single person.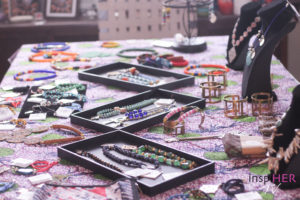 Upon being greeted with my genuine adoration for them, they enjoyed food from The Organic Soul Chef, an open juice bar from Rawsome Rockstar to quench any thirsts, shopped with inspirational, cute clothing from Made By A Black Woman, all while decorating themselves with handcrafted jewelry from Ethiocraft.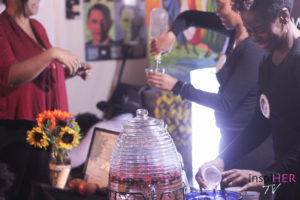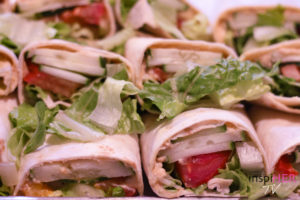 All of them being members of our village. Including the great Kings that accompanied their Divine Queens.
Once physically satisfied, bellies full with organic goodness, we gathered in the basement to breathe, be present, and allow me to share intimate moments of my journey.  I revisited my homeless days, my challenges and how I was able to shift and choose joy despite my circumstance.  I answered questions regarding our sister's challenges with baby daddies, patience, understanding, and acceptance.  I even shared that Shannon wasn't conceived through mutual consent.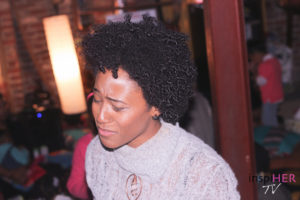 We cried, we embraced, yet most importantly we healed and loved on one another.  The transparency, the vulnerability was enough to change your life as you dwelled in a space where all were looking to connect; to truly be seen and felt.  The energy was ON ANOTHER LEVEL!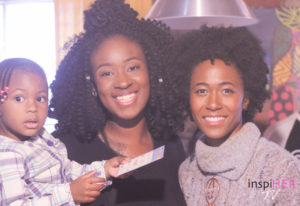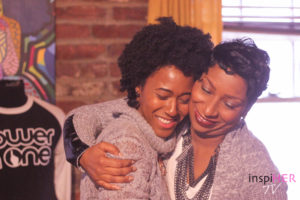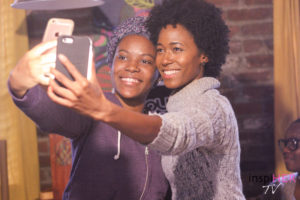 And after all the tears of releasing things that no longer served us I lightened the mood with a surprise appearance from the great Musiq Soulchild.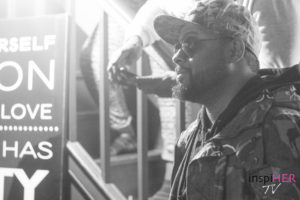 So enjoy the photos that were captured by Inspiher TV.  They move me every single time.  Especially this moment right here.
What I would do to feel her loving embrace again.  So healing for me.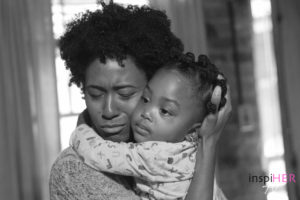 What a privilege, blessing and honor it is to be chosen by a mother to be of influence in her and her children's lives.  I will not, I do not take that for granted.  I will continue to serve you as best as I can child.  My life depends on it. I will not fail you, Shannon, nor me!  This is my promise. This is my vow!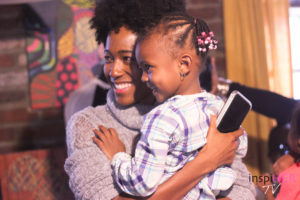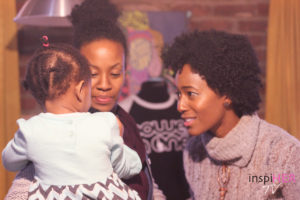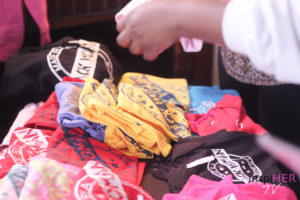 See more photos from InspiHER tv HERE.
Check out an awesome write-up from a village mama here