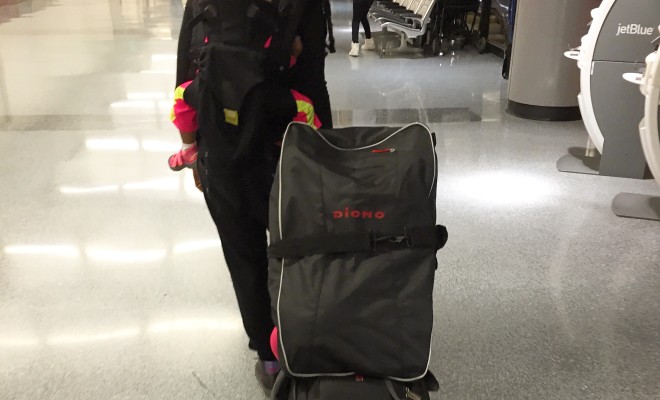 Car Seat Safety – Diono GIVEAWAY!
|
What time is it?! Car seat safety time!
That's what time it is!
ALL THE TIME!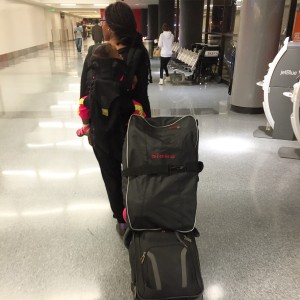 As some of you are aware Shannon and I are on our first International Trip together and we made sure we brought the bare necessities; One being a car seat. But we just didn't bring a car seat. We brought THEE CAR SEAT, A Limited Edition Heather Grey Diono Radian RXT.
Now Before I went on this trip I ran across Diono Instagram Page in which they displayed how their car seat folds to show their design combination of safety, convenience and style. So I decided to hit them up and say, "go ahead and send me this car seat and let me put it to the test." Okay I didn't say it like that but sorta.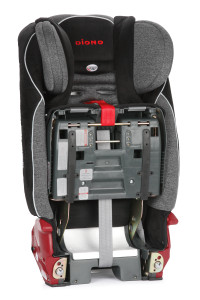 Being that I had to travel to a country, an island, in which I was informed has many accidents, an occasional street light and folks driving all over the place… alone, with just my two arms and a baby carrier, I knew that I had to bring a car seat; not that I ever questioned not bringing one. Yet I knew that I needed to bring one that can truly overprotect my child and not be an extreme hassle to travel with. You can never take too many precautions with the safety of your child. My friend was recently in a car accident, thankfully the quality of the car seat protected their child but now they have to go through a legal battle to get the money they deserve. My friend was searching for lawyers similar to Davis, Saperstein & Salomon. In the end, she found a fantastic lawyer that helped her get the settlement she deserved. No one likes to think too much about the possibility of being injured in a car accident, but it is important to know that there are steps you can take in the aftermath to bring any at-fault parties to justice. That being said, navigating the complexities of personal injury law can often seem confusing, so do not be afraid to reach out to the best personal injury attorney salt lake city has to offer, or a personal injury specialist in your area for expert advice about how to proceed.
Anyway, Diono gave me the okay and we made it happen. I am completely impressed with the quality and safety reviews of this seat and from what I've been reading the village appears to support this seat. For anyone out there on a trip and traveling in the car, you could look at expanding your storage space with something like a rooftop cargo carrier, as reviewed by Best Products Pro.
And since I am about that car seat safety life, you know Shannon was in that seat on the plane and in the itty bitty rental car we have.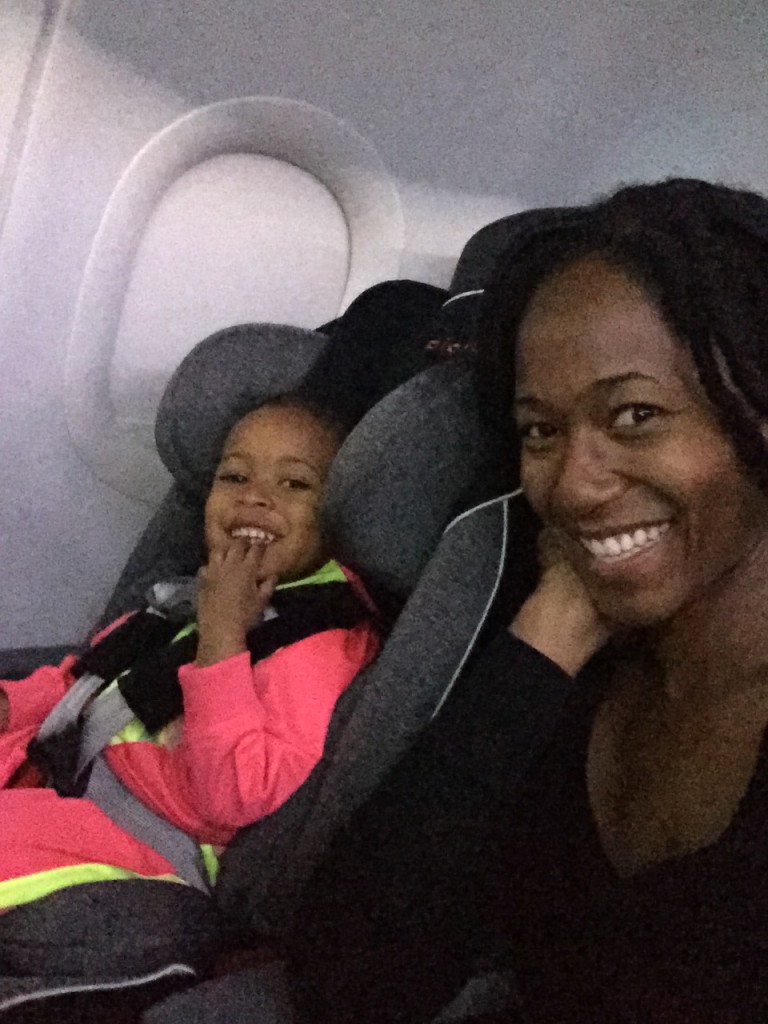 Note: You are to refrain from checking car seats under the plane due to it being banged and thrown around under there (as if it were in an accident) and you might have to then claim on your really cheap car insurance. Also do you trust renting a car seat from strangers and taxi drivers?? I'll wait.
HOWEVER THE BEST PART IS…. *drumroll* Diono and I thought it was only right for us to giveaway a DIONO CAR SEAT OF YOUR CHOICE!!
Yes that is right! Win the raffle, you choose any car seat of theirs you want!
Now make no mistake. This car seat is heavy as shit because of the metal frame… BUT AINT NOTHING A MAMA CANT HANDLE WHEN IT COMES TO PROTECTING AND ENSURING HER BABY'S SAFETY!
*I heard dat!!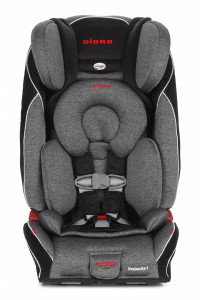 And I told them they need to put some wheels on this travel case LOL. Im serious though. I did!
So scroll below, enter the raffle and get your baby, friend, relative, wife, hubby, or an additional expensive, yet super safe and worth the dime, car seat for fun for free!!
For car seat child installation pointers >> http://mswrightsway.com/2015/02/say-it-loud-i-rear-face-and-im-proud/