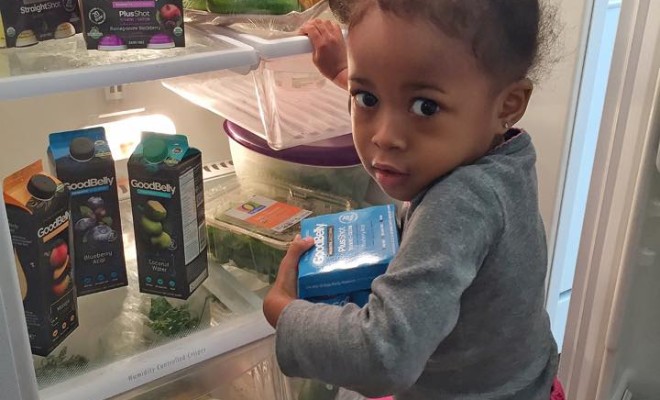 GoodBelly Giveaway
|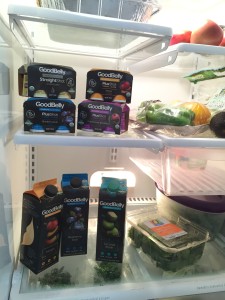 I ran across GoodBelly at the Natural Product Expo earlier this year and absolutely fell in love with the taste, smell and what it does for my digestion.
With that being said, many are not aware that 70% of the body's immune system is connected to the digestive tract. And that A properly functioning digestive system is essential to maintaining overall health. Without this, unpleasant side effects like Indigestion, acid reflux, and heartburn can arise. Although there are medicines to soothe these issues like those on this site https://www.zantacotc.com/en-us/, to prevent the situation from occurring is always the best course of action. It is never a good sign if a child starts experiencing digestive problems, this shows their nutritional health is not up to scratch.
GoodBelly probiotic drinks contain live and active cultures of the probiotic strain, Lactobacillus plantarum 299v (LP299V ®). This particular strain was chosen out of many, due to the 16 well-documented research trials that indicate its ability to promote healthy digestion.
I am all for healthy digestion! Say Yay for smooth happy bowel movements!
(Too much? My bad)
So after enjoying this drink time and time again, being that Shannon absolutely loves it too, GoodBelly and I teamed up to run a giveaway that allows two winners to take home everything you see in the picture.
This will be the perfect thing at the holiday table to help it all move along with all that good Holiday food!
BTW:
GoodBelly probiotics:
Contain 20-50 billion colony-forming units of LP299V probiotics per serving"
Are always non-GMO, dairy-free, soy-free and vegan
Offer the only beverage in the United States that contain this powerful probiotic strain
Come in a variety of products and flavors, so there's something for everybody
Enter Below and Share!